ICITS 2009 Social Events
Excursions
Date:

5 December 2009 (Saturday)
There will be two excursions to choose from, each offering something for every interest. Buses will leave from Shizuoka Station around lunchtime with lunch served on the bus and there will also be dinner at the end of the tour.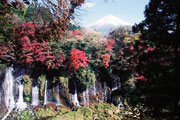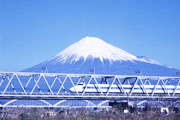 Option 1: Mt. Fuji Tour

Shizuoka is located ideally for an excursion to Japan's most famous and highest mountain, Mount Fuji. With its unrivaled magnificence and beautiful conic shape, this 3376m-high mountain has often been selected as a subject of Japanese paintings and literature. Situated at the border of southeastern Yamanashi and Shizuoka, the tour will take you by bus to locations in the outdoors where you can take in the abundant natural beauty of the area and enjoy picturesque views of this national symbol. The bus will make several stops en route from where you will be able to enjoy not only the breathtaking sight of Mt. Fuji but also the natural scenery replete with charming lakes, rivers, waterfalls and caves.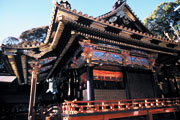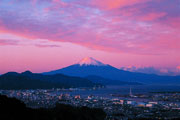 Option 2: Mt. Kuno Tour - Kuno-zan Toshogu and Nihon-daira

Within Shizuoka Prefecture, there are plenty of sites to take in as well. The second tour will take you to Kuno-zan and Nihon-daira. Nihon-daira is a hilly area encompassing an impressive natural park located in the central part of Shizuoka. Connected to Kuno-zan Toshogu via a 1065m-long ropeway with exhilarating views of the surrounding geography, it features panoramic views of Mt. Fuji and Suruga Bay. The ropeway will take you to the historical Kuno-zan Toshogu Shrine, which was built in the 17th century by the second shogun, Hidetada Tokugawa. Considered an important cultural asset, it houses treasures from the 300-year-long stable Edo period established by Ieyasu Tokugawa, the first Tokugawa shogun. You will be able to experience these precious exhibits on display at the Kuno-zan Toshogu Museum.
Banquet
Date:

4 December 2009 (Friday)

Venue:

Fugetsuro Restaurant
Fugetsuro Restaurant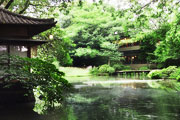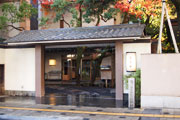 Located a stone's throw away from Shizuoka station, the site of the Fugetsuro Restaurant shares its history with the city in which it is located. It served as the residence of the last shogun Yoshinobu Tokugawa for 20 years as well as the state guest house of Shizuoka for 110 years. In the days of the Tokugawa Shogunate Government, the local governor used the premises as his residence. Evidence of its long history is visible all across its beautiful garden and in the outstanding architecture of its buildings. The landscape gardening is considered a masterpiece of gardening. Everywhere you look, you can see a piece of Shizuoka's history at Fugetsuro.
- Banquet attraction
The banquet will feature live performances highlighting traditional Japanese culture to delight all those attending. Conference participants will get a glimpse of traditional Japanese culture and enjoy some dinnertime entertainment.
Experience Green Tea in Shizuoka
Date:

4 December 2009 (Friday)
On Conference Day 1 (Friday, 4 December), you will have an opportunity to experience firsthand the delights of green tea. An instructor will be present in front of the conference hall from 10:00 to 16:00 to serve tea and explain about the different preparation methods of green tea. You will be able to try out a variety of green teas, including Shizuoka's famous tea specialties.